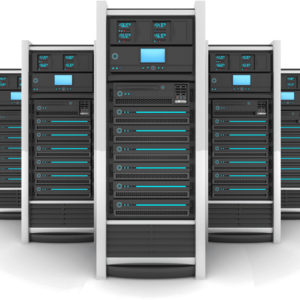 Premium Nline Reshare Account
Provide a good quality for your users , make them happy .
You can use it on your multics or oscam server . Help with installation is included .
More Details
For those who own VPS/Dedicated Servers and looking for a stable Nline Reshare service, we have great deals!
It's not always possible to host cards and make ecm's for your servers. Most of the times, it is much more economic to rent a high quality Nline reshare line and inject ecm's into your system.
Due to the desired configuration requested by you, we offer Newcamd, CCCam and cs378x protocols. This ensures the flexibility you may need to synchronize our service with your setup.
ECM's that we provide you with are properly Cycle checked and trimmed so if you do not even apply any specific configurations on your server, you will have absolutely no bad CW, no freezing, no lagging.
We not only rely on cards but also input high quality clean cache. Most of this cache is produced inside our servers and the rest comes from our trusted sources. This will result in supreme ecm's with lowest time possible
Need help ? We can install multics and oscam for you !
Each Nline reshare line must be place on only 1x server with a Static IP.
Abuse at any rate will cause in line termination.
Movistar

Canalsat fr

Csat

Mediaset

Sky it

Tivusat /Rai

Sky De

Cable De

HD Plus

Digitalb

Upc/Focuse/Ess

Mtv/Upc/Ess
Virgin media

YES amos

Nc+ (cyfra+)

Polsat Cyfrowy

TVCabo / Nos

Hrt

Digitalb Terrestial

Mbc Hd

MTV Network

SatteliteBG

Art

C+NL
TV Vlaanderen

CNL Nordic/Telenor

DigiTurk

CanalDigital-Sweden

Tring TV

Bis TV ABsat

SRG/SRF Swiss

Max TV

ViaSat

Cs Link

Sky Link

Meo TV
AllSex / Adult

DishTV

RTVI

Pink

Upc

VIACESS RED HOT

Orf Digital

Hayat

Telesat

XtraTV

Ziggo TV

DigiTv
How do i use the Nline reshare service ?
You must have oscam or multics installed on your vps/receiver . If you need a installation we can make it for you .
Can you help me with configuration ?
Yes , we can support you with config files , also we can help remotely with teamviewer .
What payment methods do you accept?
We accept payment by credit/debit card, Paypal, Cryptocurrency, Bank transfer, skrill and other well known means of payment.
Do you guarantee Money Back?
On one condition, Yes. If we – due to low service quality or weak support – fail to satisfy you with our service, we shall return your money. Otherwise, excuses which does not reflect our failure in promised Customer Service will not be accepted.